Increase User Engagement on Your Website Using Widgets
Client Portfolio
A US-based music instrument retailer company approached Jobin & Jismi to enhance user engagement on their Suite Commerce Standard (SCS) website. They offer innovative design products for carrying musical instruments and serve customers globally. They want to integrate an accessible widget into their website, allowing users to customize the interface according to their preferences. Additionally, they need to implement this widget on another website dedicated to selling lifestyle accessories. 
Problem Statement 
The client, a prominent eCommerce business, wanted a button in their website which allows users to experience new UI (User Interface) features by selecting it. Users who wish to filter out the website preview had no option earlier and found it challenging to effectively engage in the product listings, resulting in higher bounce rates. The client sought a solution to enhance website interaction and improve user interaction. 
 
What We Suggested 
We proposed an accessible widget feature into the SCS website to make it more user friendly. The SuiteCommerce extension for the accessible widget is created and synced with NetSuite for deploying the feature. It offers a variety of customization options to empower visitors who wish to see data in their preferable view. Some of the features include: 
1.Resizing Content: Users can adjust the font size and page zoom for better readability.
2.Adjust Text Alignment: Customize letter spacing, line height, and text alignment (center, right, or left) to improve text legibility. 
3.Changing Contrast: Option to modify the website's color contrast to suit individual preferences. 
4.Hide Images: Users can hide images on the website for a text-centric browsing experience.
5.Cursor Styles: Choose from different cursor styles for improved navigation.
6.Language Options: Users can change the widget session language to their preferred language.
7.Multi– Selection: Users can select multiple options from the widget to enhance their experience. For example, by selecting both the 'Reading Mode' and 'Hide Images' options simultaneously, the website content will be reformatted for improved readability, and the images will be removed.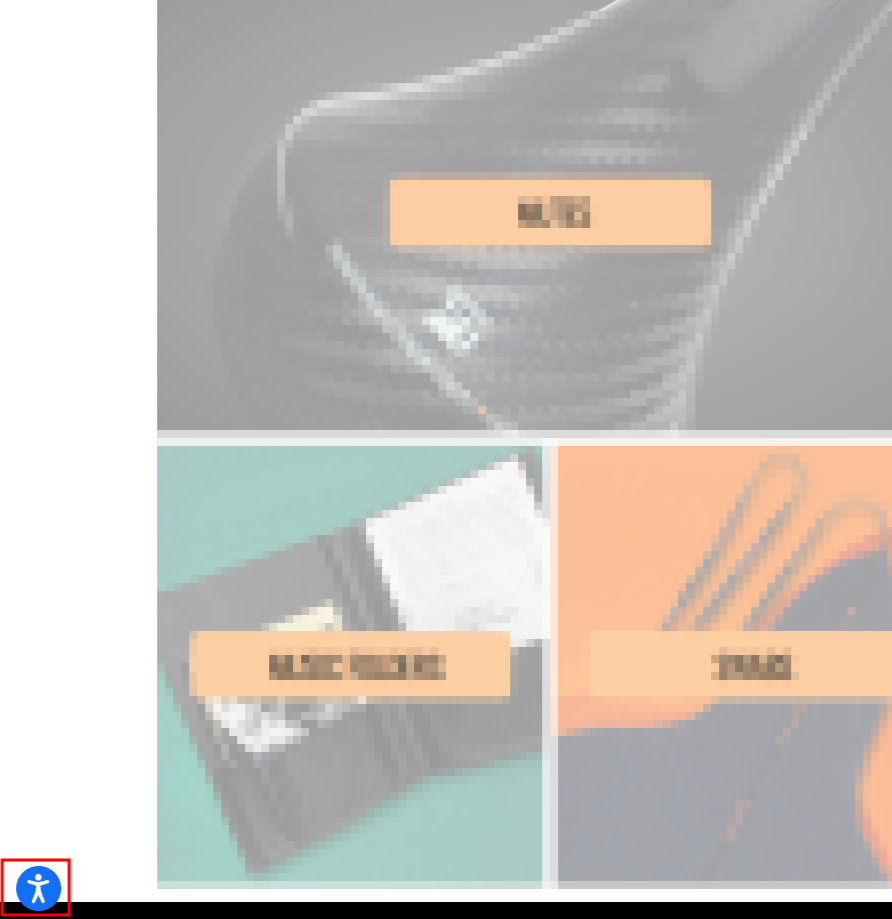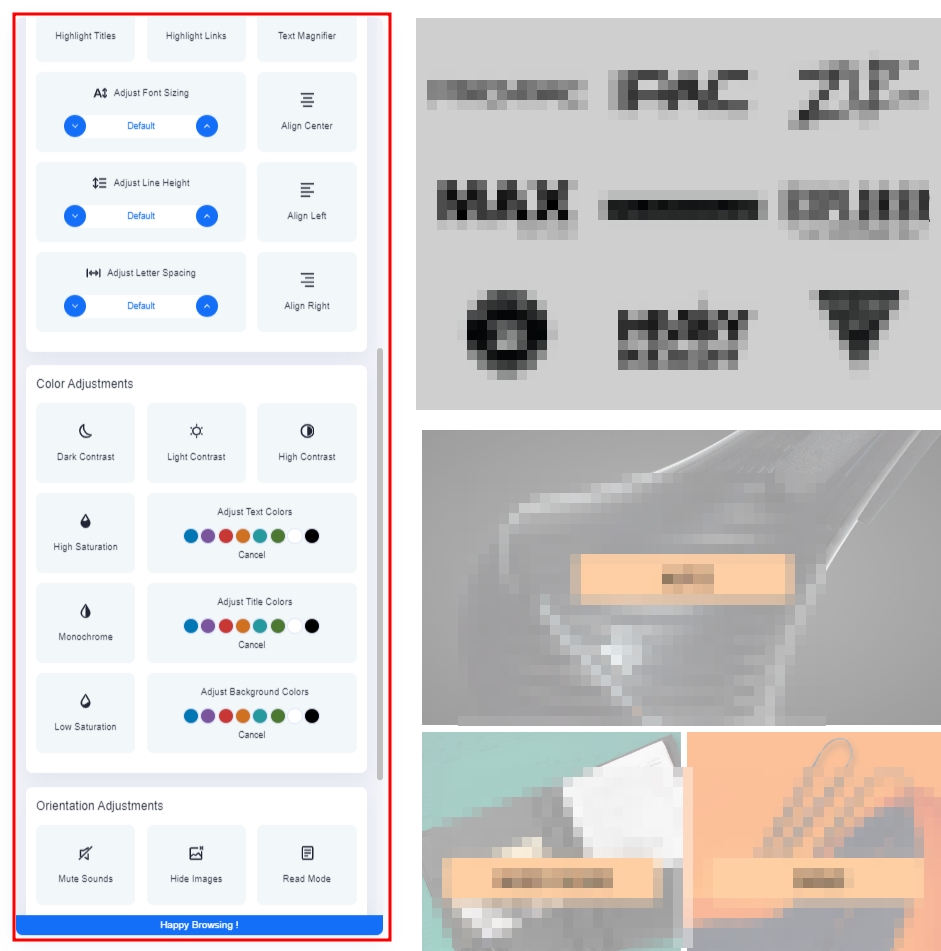 Customer Success
The implementation of the accessible widget has resulted in significant customer success including:
•Enhanced User Experience: Users now have the ability to customize the website to meet their specific needs, making it more inclusive and user-friendly. 
•Increased Engagement: The widget's interactive features have encouraged users to spend more time on the website, exploring products and services. 
•Expanded Customer Base: The accessibility improvements have attracted customers who may have previously faced barriers, thus broadening the client's customer base. 
•Improved Conversion Rates: The enhanced user experience has led to improved conversion rates, translating into increased revenue.
Key Achievements
•Improved website metrics, including longer average session duration and lower bounce rates.
•High increase in user satisfaction.

Way Forward
The integration of the accessible widget into the website has proven to be a user-friendly solution for our client. This feature can also be extended to other websites, whether they are SCA or SCS, that the client operates, ensuring a more effective online presence overall. Jobin & Jismi is here to assist you in customizing your website to meet your users' preferences. If you would like to add other types of widgets, connect with us to take your website to the next level.