Next-Level Navigation: Custom Facets for Optimal Ecommerce Browsing
Client Portfolio
One of the largest manufacturers and providers for the health and beauty industry with over 3 decades of expertise in UAE approached Jobin & Jismi to simplify their product listing website. Their services encompass renowned brands, customization, beauty concept education, and fundamental growth, all tailored to meet the unique requirements of their customers. 
Problem Statement 
Our customer wanted to personalize their product listing page. Depending on the main category that a user selected, they wanted to customize the subcategory to enhance user experience. By implementing a hierarchical view of products, users will be able to effortlessly identify the specific subcategory they are browsing within. Consequently, users visiting their page would benefit from improved readability and ease of product selection. 
What We Suggested 
To cater to the requirement of our client to improve the User Interface (UI) of their product website, we made customizations to the subcategory and placed it on the left panel. By utilizing the Single Module Development approach, this functionality can be effortlessly transferred to any new website in the future, according to specific needs. 

• Homepage with main categories and subcategories: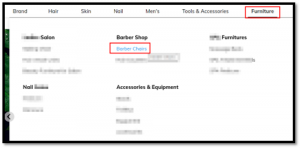 • When you click on a section, the chosen category and other categories are shown on the left side of the website. This allows users to quickly see which category they selected and the main category it belongs to, without the need to revisit and verify.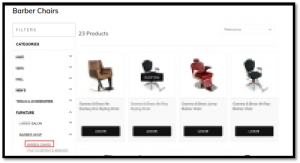 Customer Success 
This update allowed our client to optimize their eCommerce processes, enhance the user interface for a better experience, and make it easier for customers to navigate to product pages. As a result of these modifications, they experienced additional advantages such as: 
• Improved User Experience: Customers visiting the eCommerce website experienced an enhanced user experience with improved readability and ease of product selection. They could effortlessly identify the subcategory they were interested in, without the need for excessive navigation. 
• Increased Engagement and Conversion: By providing users with a personalized browsing experience, they witnessed increased engagement levels. Users were more likely to explore various subcategories, leading to improved conversion rates and higher customer satisfaction.
• Effortless Transferability: Since the customization was implemented within a single module, it can be seamlessly transferred to any new website in the future without encountering any delays. 
Way Forward
Jobin & Jismi provides customer satisfaction by understanding client objectives, providing effective solutions as per the unique day to day requirements. Based on customer feedback, we are convinced that our collaboration has enabled them to achieve their goals and laid a firm foundation for future business growth and profitability.