As a growing organization, have you started facing challenges with SiteBuilder? Would you like to explore the upgraded products for SiteBuilder? When organizations grow, Sitebuilder is no longer an ultimate answer. You might find it less responsive. It can limit your potential in sales, marketing capabilities and to execute new features and functionalities. In this situation, an upgrade to SuiteCommerce Advanced is the next best thing to do.
SuiteCommerce Advanced (SCA) is a high-quality, highly integrated eCommerce solution for today's organizations. It links eCommerce with ERP and core operations, such as Order and inventory control, Customer service, Cash flows, Sales, and so on. Unlike SiteBuilder, SCA provides fast and flexible eCommerce platforms that assure a customized and seamless shopping experience. Interestingly, integration of SCA with NetSuite and other back-office systems is a simple process. SCA helps companies to branch out into global markets using different brands, currencies, and linguistics.
Advantages of SuiteCommerce Advanced
• Completely integrated and controlled eCommerce
• Receive access to the source code and complete control
• Customized design
• Advanced features and complex custom utilities
• Interactive themes
• Non-automated progress with safety patches
• Multi-channel e-commerce shopping expertise
• Helps all B2C and B2B models
• NetSuite ERP, CRM, and complete company management suite integration.
Despite SCA's numerous advantages, do you see the migration efforts as a hurdle for a move. If you are worried on those, Oracle NetSuite and its partners are there to make it easy. However, at this juncture of growth, you must ask yourself the following questions:
• Are you experiencing performance issues?
• Do you find your website less responsive?
• Do you find the features have to be updated as per the current requirements, which is more likely available in SCA?
If you have answered yes to any of the above questions, you should start exploring converting to SuitCommerce Advanced.
To prepare yourself for migrating to SCA, you should be aware of the following:
1. Handling Images
While using SuiteCommerce, you don't need to use the web store tab as you did in SiteBuilder. Compared to SiteBuilder, SuiteCommerce handles images differently. You can determine the specific folder in the file cabinet that stores images. They must also have the same name as the item identification used to make the automated association. For the connection, the URL component, item, name, or even a custom field is used.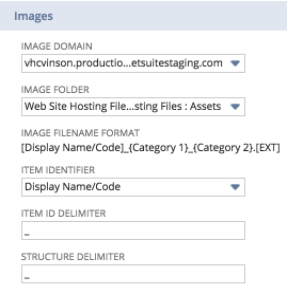 You can assess this by visiting the item detail's associated images. If you don't notice it, you may have made a mistake.

Interestingly, you don't need to upload a thumbnail for each product like you used to, in SiteBuilder.
2. Commerce Divisions
The most recent NetSuite updates under SCA include commerce categories that simplify the running of eCommerce platforms. With this, they can continue using a similar structure of classes.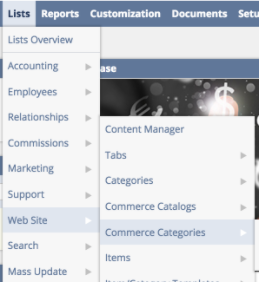 The online portal owners and their NetSuite partners must recreate the same structure of SiteBuilder in SCA and assign the valuable items.
3. Advanced Search
SuiteCommerce Advanced promises a faceted search on your eCommerce platform. This is considered as SCA's best feature for our customers. You must think, assess, and cross-check the preferred filters based on your items' attributes. Usually, Price, Color, Size, or other features relevant to your business are used. Numerous types of filters are also available. SuiteCommerce configuration with NetSuite helps the online store to control the filters.
4. Time for a Big Decision
If you have been a SiteBuilder user for a long time, consider switching to SuiteCommerce Advanced. Those who enjoy customizations may find it rude, but once you adapt to NetSuite's best features, the migration is not an arduous task. But the migration is not inexpensive. Many people do not like changes. But in a competitive industry, you can be left out too if you choose to say No to changes.
NetSuite SiteBuilder is a simple website builder that allows organizations to develop basic ecommerce websites. But, when businesses grow and their ecommerce requirements become more complex, Site Builder may no longer satisfy their requirements. In such a situation, it may be wise to upgrade to SuiteCommerce Advanced, a more inclusive and integrated ecommerce platform that may assist businesses in meeting their expanding needs. Here are some of the reasons why it might be time to make the change:
Advanced Ecommerce Functionality: SuiteCommerce Advanced has extensive ecommerce capabilities that Site Builder lacks.
Customization and Versatility: SuiteCommerce Advanced provide more customization and versatility than Site Builder. This enables businesses to provide their clients with a more personalized and customized online buying experience.
Mobile Responsiveness: SuiteCommerce Advanced is mobile responsive, meaning that it can adjust to multiple screen sizes and devices. This is critical in today's mobile-driven business environment, where many individuals shop online using their smartphones and tablets.
Scalability: SuiteCommerce Advanced is versatile, which means it can grow alongside your business. As your company grows, you may increase the features and functionality of your ecommerce site to fit your changing needs.
Integration: SuiteCommerce Advanced is fully integrated with NetSuite, allowing businesses to manage their ecommerce operations alongside their financials, inventory, and customer data in a single system. This assists you in reducing time and simplifying your operations.
In a nutshell, as a company grows and its ecommerce demands become more sophisticated, it may be time to upgrade from NetSuite SiteBuilder to SuiteCommerce Advanced. With the advanced ecommerce capability of SuiteCommerce Advanced, Customization, Flexibility, Mobile responsiveness, Scalability, and Connectivity with NetSuite, may assist businesses in meeting their emerging demands and providing a better online buying experience for their clients. SCA overall can take your business to a very high growth line.
SuiteCommerce Advanced (SCA) is NetSuite's premium, fully integrated ecommerce solution for modern business. It combines ecommerce with ERP and essential operational systems, such as order and stock management, service quality and financials, marketing, and others. Jobin & Jismi, a reputable Oracle NetSuite Solution Provider, is ready to assist you in learning more about Suite Commerce Advanced.