Suite

Commerce
Success Stories

UI/UX
Ecommerce Development
Upgrade
Ecommerce development team of Jobin & Jismi helped
"Cricket website" to design, develop and upgrade their website from SuiteCommerce Advanced Elbrus to 2019.1 version.

We did the necessary customisation and developed extensions in order to help our customer to provide uninterrupted service to their clients. This SuiteCommerce Advanced (SCA) website is developed on par with the functional quality, design originality, and technical" superiority.

Functional Enchancement
Version Upgrade
By developing and integrating a suitecommerce website for Enlighten Smiles, Jobin & Jismi has helped to modernize and enhance the online presence of the company. The previous version of the website, denali version, was likely outdated and lacked important features and functionality. By upgrading to the latest version of suitecommerce, Jobin & Jismi has enabled Enlighten Smiles to take advantage of the latest web technologies and provide an improved user experience for its customers.

In addition to focusing on user experience, we also value its partnerships with supplier partners. It is likely that Jobin & Jismi worked closely with Enlighten Smiles to understand their business needs and ensure that the new website met their requirements.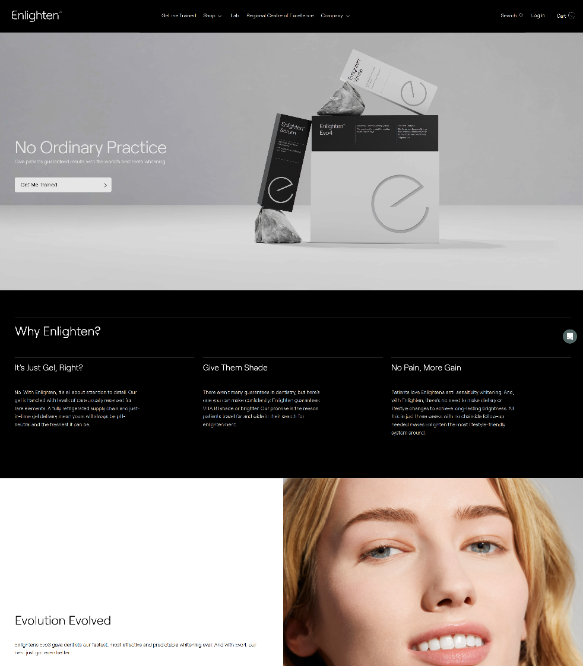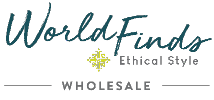 Sitebuilder to Suitecommerce upgrade
Jobin & Jismi is a company that takes pride in using its expertise in software development to create positive and tangible impacts on the world. One of our most notable projects is our collaboration with WorldFinds, a company that aims to empower women artisans in India through the creation and sale of fair-trade, handmade jewelry and accessories.

As part of this collaboration, Jobin & Jismi utilized its extensive ecommerce development capabilities to upgrade the WorldFinds website from NetSuite Sitebuilder to SuiteCommerce Standard. This upgrade allowed for a range of new features and functionalities that significantly improved the user experience for both customers and artisans.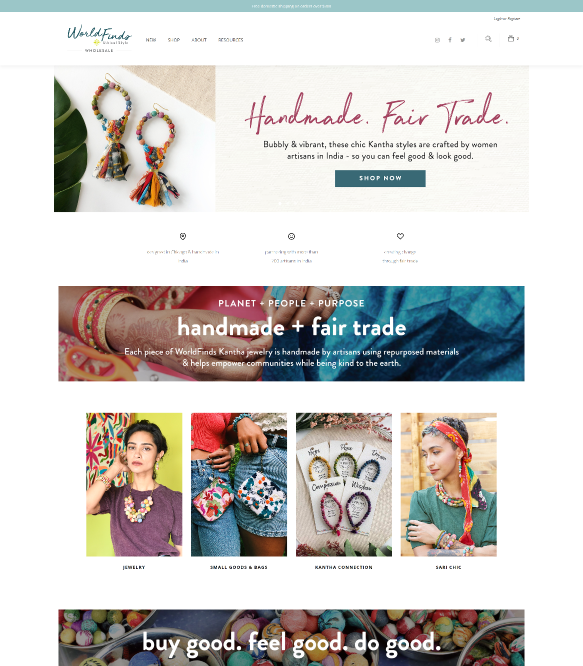 Stripe Integration
Version Upgrade
Micro Site
Jobin & Jismi has developed and integrated SuiteCommerce website for the three domains thermogard-shop.com.au, thermogard-shop.com, thermogard-shop.co.nz of Thermogard. It is the hub for cool chain packages. The site provides a standard range of Gel Ice Packs, Wool Liners, Envirofoil Pouches, Pallet Insulations, and Cartons to fit a wide range of applications in various industries.

Thermogard uses the latest version of the Suite Commerce Advanced website, SuiteCommerce Advanced 21.2.0 version. This version offers a variety of new features and has several functional capabilities. This version concentrates on the extensibility API and commerce extension framework, the optimal method for integrating custom code into NetSuite-hosted webstores and customer portals.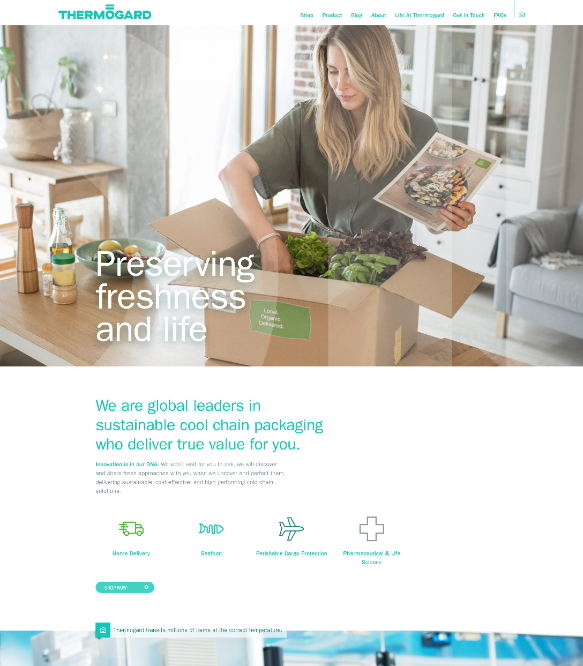 Jobin & Jismi has highlighted its efforts to showcase its ecommerce development and functional capabilities in contributing to the implementation and development of the Madi International Group's SuiteCommerce Advanced website (SCA). This is part of Jobin & Jismi's ongoing commitment to working with partners in the premium health and beauty industry to deliver the best possible services.

One specific example of J&J's contributions to the SCA website is the integration of the checkout.com external payment method. By integrating this external payment method, Jobin & Jismi is helping to ensure that customers have a seamless and secure checkout experience when purchasing products through the SCA website.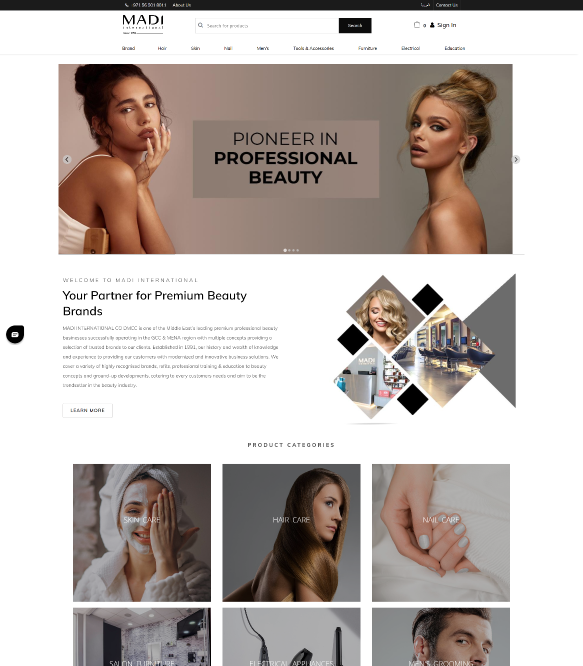 With our expertise in Ecommerce development building technological advancements, Jobin & Jismi associated with Broken Token SuiteCommerce Advanced website for enhancing some of their functional features. We have upgraded the website from Suitecommerce Advanced Elbrus to Suitecommerce Advanced 2019.1 by keeping their existing theme as constant. We have moved the customization within the website to extensions such as Browse by game, PDP image gallery and product reviews. We have also developed a shipment method integration with DHL on the checkout page of the website.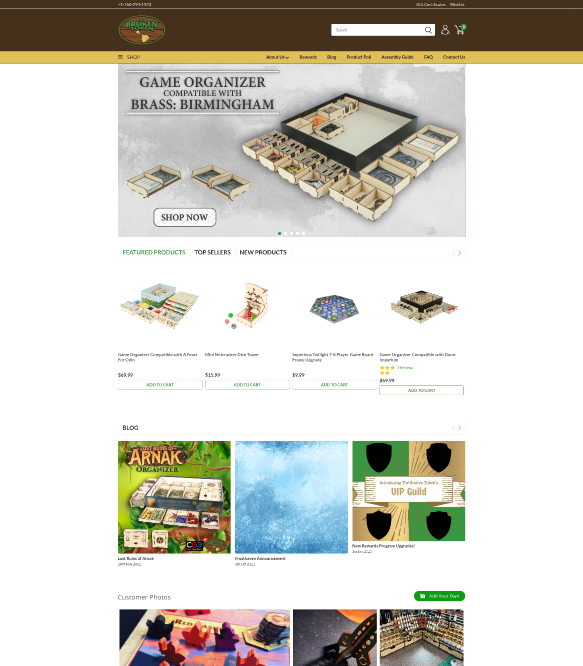 Version Upgrade
Liquid Pixel Integration
Jobin & Jismi has leveraged our expertise in providing Boulevard eCommerce site a new functional enhancement and peripheral outlook. Boulevard is an eCommerce website trading gifts and accessories focusing mainly on the youth.

Specifically, the team focused on personalization customization, which involved tailoring the website to meet the unique needs and preferences of Boulevard's customers. To achieve this, the team utilized a powerful and flexible tool called Liquid Pixel.

The ecommerce development team of Jobin & Jismi played a crucial role in helping Boulevard to achieve a highly personalized and customized suite commerce website that met the needs and preferences of their customers. Their expertise in ecommerce development helped to ensure the success of the project.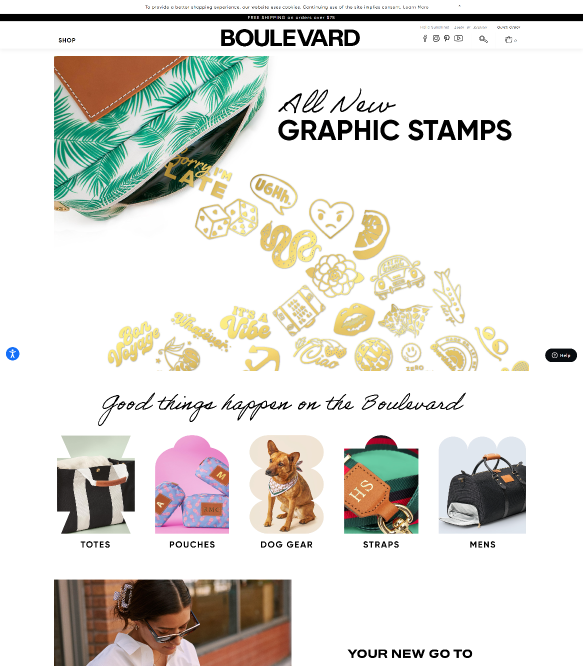 Jobin & Jismi has implemented and customized another "suitecommerce site, Balaji wireless. It is a home to Zizo branded accessories. The site provides a large collection of mobile cases besides the site facilitates a better"environment for customers for online shopping.

Balaji wireless uses Elbrus version of NetSuite SuiteCommerce Advanced (SCA) module for Ecommerce development. This version supports a number of items with new functionality and features.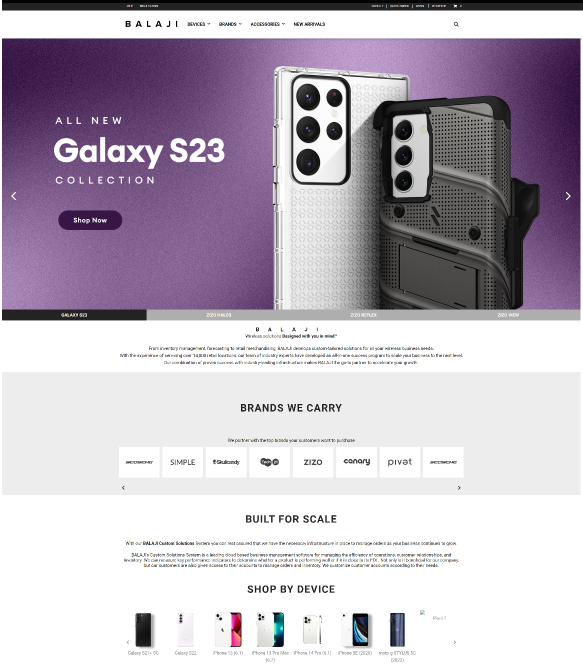 Jobin & Jismi helped Nickolls and Perks (N&P), the UK's oldest provincial wine and spirits shop, to enhance the functionality of their SuiteCommerce Advanced (SCA) website. As a company with extensive experience in e-commerce development, we collaborated with Nickolls and Perks to make improvements to their website's features and capabilities.

Jobin & Jismi provided valuable assistance to Nickolls & Perks in customizing their website and integrating the external stripe payment gateway.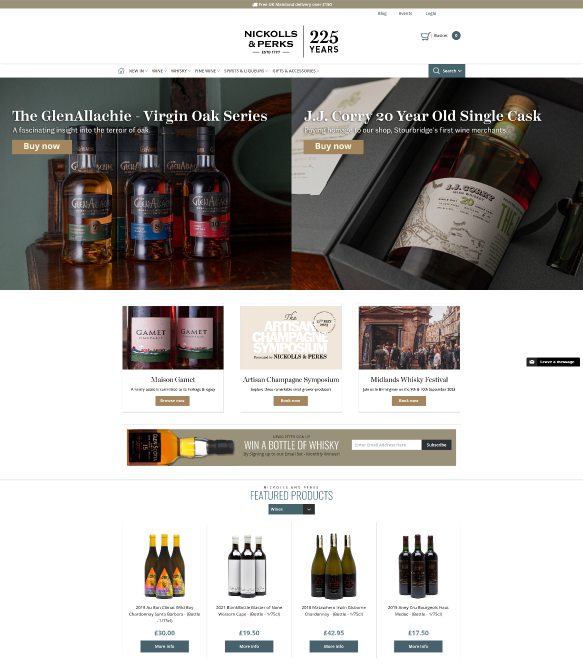 Jobin& Jismi with our unique designs and most updated technologies, and Ecommerce development capabilities helped Cleerline Technology in their E-commerce development and customization process. With their expertise in unique designs, advanced technologies, and E-commerce development capabilities, we are able to provide valuable support to Clearline Technology in achieving their goals.

One specific example of the assistance provided by Jobin & Jismi is the addition of billing address information to the webstore credit card form. This enhancement ensures that customers can easily input their billing information, leading to a seamless and convenient online shopping experience.